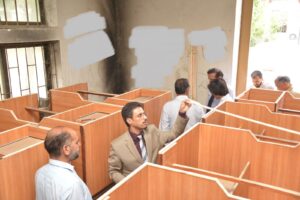 Prof. Dr. Nabi Bux Jumani, Vice President Administration & Finance (A&F) visited the furniture items purchased in (Mega PC-1) for distribution among faculties and new academic blocks by International Islamic University Islamabad (IIUI). The stock of purchased furniture items is placed in a store at Iqra College of Technology (ICT) of university.
During the inspection visit relevant officials from Purchase & Stores Department briefed the Vice President (A&F) and visiting team about the purchased furniture items.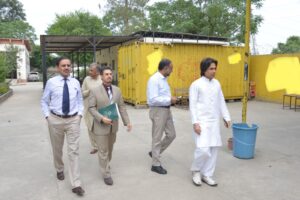 The Vice President was also accompanied by the Director, President Office, Dr. Ali Metab Alahmari, Mr. Noor Hussain, In-Charge (Finance) and other relevant officials of the university.
To ensure transparency and accountability, the Vice President (A&F) constituted a committee that will conduct a thorough inspection of the purchased furniture items under Mega PC-1. Vice President added that as per vision of the University President, commitment to work from all stakeholders of the university maintaining high standards and quality in all aspects of its operations should be the top priority.