last date to apply: November 24th
In an innovative move towards transparency and in the light of the directions of Dr. Hathal Homoud Alotaibi, the Worthy President of International Islamic University Islamabad (IIUI), the hostel management of the university has initiated a new process for allotting hostel seats.
The hostel management has announced the opening of applications through a user-friendly Google Form of which portal has already been open from November 17.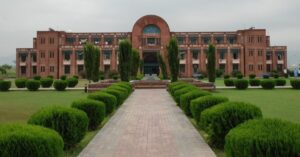 The hostel management, in the history of university, first time has revolutionized the hotel seat allotments through a very transparent manner in the light of the vision of IIUI President.
Who's eligible?
BS students enrolled in Fall-2022 and MS/PhD students of Spring-2023, the application process is entirely online.
Important dates:
Application Portal Opened: November 17, 2023, at 09:30 am
Application Deadline: November 24, 2023, at 03:30 pm
Here's step-by-step guide:
Fill out the Google Form with accurate details.
Submit your application within the specified time frame.