In a jubilant display of unity and excitement, Directorate of Students Affairs Female Campus (FC) hosted a celebration to welcome new Campus Incharge, Dr. Sumayya Chughtai and recently appointed Student Advisor Dr. Sadia Saleem. Students, faculty, and staff came together to welcome their esteemed Incharges.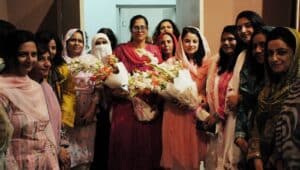 The overwhelmed audience praised the decision of Worthy President IIUI opining that Dr. Sumayya Chughtai's services as Incharge female campus will be proved as a positive step to make the campus more exemplary. They hoped that prestigious academic profile and exposure of Dr.  Sadia Saleem will also be proved as a best decision in future. They were of the view that prudent leadership of worthy President IIUI has put university on the track of academic and infrastructural success.
The celebration began with heartfelt speech by Deputy Advisor Dr. Naila Rafique, who praised Dr. Sumayya's remarkable journey and her unwavering commitment to academic excellence. Her impressive achievements were displayed by Dr. Sonia Iram. Dr. Sadia Saleem, the new students' advisor, a seasoned educator and administrator with a distinguished career in higher education, was officially introduced to the community during the ceremony.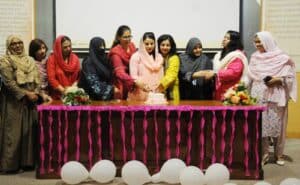 In her address, Dr. Sumayya emphasized the importance of fostering a nurturing and innovative learning environment, promoting research, and strengthening the community. She also stressed upon discipline and vowed that she will be striving to make the campus an ideal international hub of learning with best facilities in the light of the vision of IIUI President.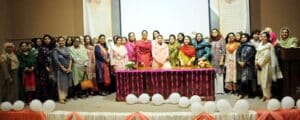 On the occasion, Dr. Sadia also outlined her vision for enhancing student services, promoting diversity and inclusion, and fostering a vibrant campus community. She said she will be working hard to provide best platform to students to showcase their academic, co-curricular and extracurricular talent.