The Inter University Rugby Championship commenced here at the new campus of International Islamic University (IIU) that was attended by as many as 15 teams across the country under the supervision of Higher Education Commission (HEC).
The championship was hosted by the Directorate of Students Affairs (DSA) of IIUI at the H-10- campus that was inaugurated by the Special Assistant to Prime Minister, Ministry of Overseas Pakistanis and Human Resources Development, Sardar Saleem Haider.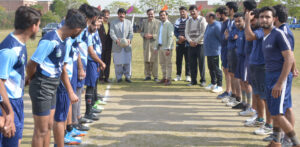 Names of the participating teams included, University of Lahore , Cholistan University Of Veterinary & Animal Sciences Bahawalpur, University of Management and Technology Lahore,  The University of Kotli Azad Jammu and Kashmir , Iqra University Karachi, Minhaj University Lahore, Punjab University, Islamia University Bahawalpur, LUMS, Superior University , Lahore Garrison University, International Islamic University Islamabad (IIUI), FAST, University of Veterinary and Animal Sciences Lahore , University of Central Punjab.
The opening ceremony was also attended by Vice President A&F Dr. N.B. Jumani, Students Advisor Dr. Rizwan Aftab, Provost Dr. Abrar Anver, Organizing secretary and Assistant Director Sports Muhammad Khalid Chaudhary and Assistant Director Jashmid ullah Khan and officials of Pakistan Rugby Union were also present.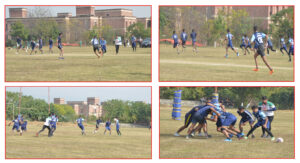 Addressing the inaugural ceremony, Sardar Saleem said that the equilibrium of urbanization is disturbed ultimately the buildings are replacing the grounds that is alarming. He added that Pakistani youth despite unavailability of the facilities, have showcased their talent and skills. He said the performance of our athletes in recent Olympics proved that if provided proper facilities our youth can conquer all the sports. He called for maximum sports facilities and stressed that the previous governments should have given appropriate importance to this sector. He appreciated the efforts of HEC and IIUI and hailed the exquisite arrangement of the championship.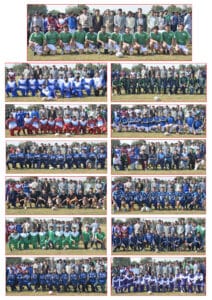 On the occasion, Dr. N.B. Jumani encouraged all the teams and appreciated the active participation of Pakistani universities adding that such activities bring the platforms to youth to showcase talent and utilize the energies. He vowed that IIUI would continue to hold such activities in future as well.