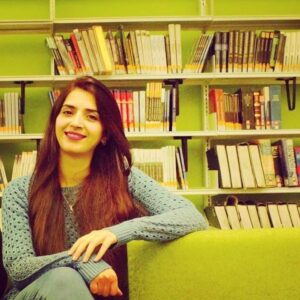 The International Islamic University congratulates Dr. Sonia (Assistant Professor, English Department) on her new position as Incharge (Alumni Office).
The newly appointed Incharge has a Ph.D. in English Literature from the United Kingdom. She participates actively in extracurricular activities. She has supervised international student groups and led international projects and conferences.
The President of IIUI, H.E. Dr. Hathal Homoud Alotaibi, was pleased to assign Dr. Sonia the responsibility of the Incharge (Alumni Office) in order to establish a continuous educational and professional link between the university and its graduates.
Dr. Sonia anticipates expanding the reach and inclusive alumni participation through joint efforts to launch a new phase of meaningful engagement for a stronger, more unified alumni association. While meeting the office staff, she said, "I am thrilled and excited to be working with the alumni. Their accomplishments and leadership skills will greatly benefit the students of IIUI."