CHAIRMAN HEC ADDRESSES SEERAH (PBUH) SEMINAR AT IIUI
Faculty of Usuluddin, Islamic Studies (Female), International Islamic University Islamabad (IIUI) organized Seerah (PBUH) seminar and Exhibition to commemorate the Week of Rehmatullilalamin at the female campus of International Islamic University Islamabad.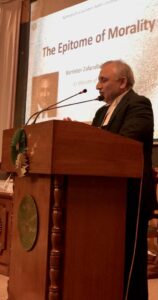 All the six departments; Tafsir & Uloom-al-Quran, Hadith& its Sciences, Dawah & Islamic Culture, Seerah& Islamic History, Aqeedahb & Philosophy and Comparative Religion set up a spectacular display of various aspects of Seerah of the Prophet Muhammad (SAW).
The event was inaugurated by Dr. Mukhtar Ahmad, Chairman Higher Education Commission (HEC) Islamabad. On the occasion Dr. Mukhtar appreciated the efforts of students to put on view the glorious attributes and teachings of the Prophet Muhammad (SAW) in dealing with less privileged factions of the society such as women, children, prisoners, and non- Muslims.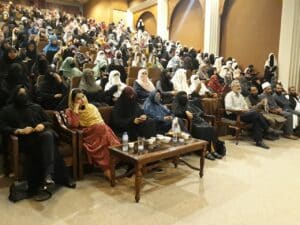 Addressing the seminar participants, Dr. Mukhtar emphasized the need for excellen
ce in higher education and teachers' role during teaching and mentoring the youth of Pakistan. He added that it's time to locate the causes of Muslims' downfall of Muslim Ummah, he urged that a National Treaty of Education must be developed to bring forth excellence, stability, and to move forward for the rise of Muslim Ummah. He further said that education, health, and social development are the areas which shouldn't be the interplay of momentary political state policies.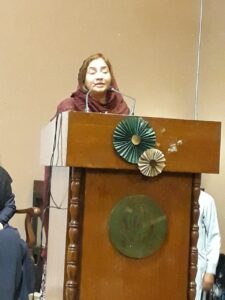 Ex- Advisor to the Prime Minister of Pakistan on Law, Human Rights and economic Affairs, Barrister Zafarullah Khan also spoke in the seminar, in his address Barrister Zafarullah Khan highlighted the diverse role of women by keeping the glorified examples from the lives of wives and daughters of the Prophet Muhammad (SAW) as model. He added that women should play an active role in shaping the educational, social, and political fabric of the society following the footsteps of the Prophet Muhammad (SAW).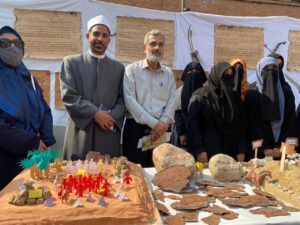 On this occasion, Dr. Samina Malik, Vice President (Female Campus) IIUI applauded the efforts of Faculty of Usuluddin and emphasized to hold such events in all the departments at campus. She said that love of the Prophet Muhammad (SAW) and following him are the mandatory injunctions of Islam.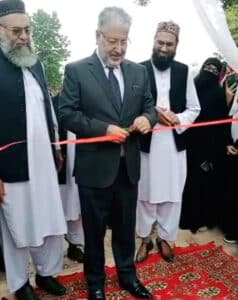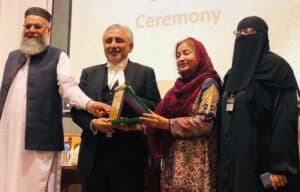 Dr. Taj Afsar Deputy Dean Faculty of Usuluddin mentioned the different instances from the life of the Prophet Muhammad (SAW) that endured an epitome of morality for all ages and for all humanity.
The In-charge Faculty of Usuluddin, Dr. Ayesha Qurratulain also shared her views during her address and highlighted about the faculty's academics as well as co-curricular cultural activities of students. On this occasion Dr. Ayesha acknowledged the vibrant students and faculty members for their hard work for achieving the highest QS ranked university in the world.

Dr. Taimia Sabiha, Focal Person of the Students' Activities in the faculty acknowledged all the participants including guests, HoDs, Students Advisor, faculty members and all the students who participated enthusiastically in the event.