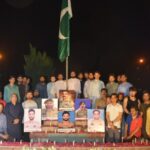 Students at male and female campuses of the International Islamic university Islamabad ( IIUI) held a candle light vigil to pay homage to the officers and soldiers of the Pak army who embraced martyrdom in a helicopter crash in Baluchistan.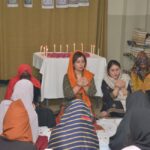 The vigil, at female campus was supervised by Dr. Shaista Shehzada and Dr Asma Gul from Faculty of Basic and Applied Sciences. They paid rich tributes to the martyrs for the sacrifice.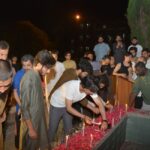 On the male side, the activity was organized by Provost office. Dr. Abrar Anver, Provost male in his speech on the occasion said these brave men of soil have sacrificed life for the homeland. He added that nation is sad on this tragedy.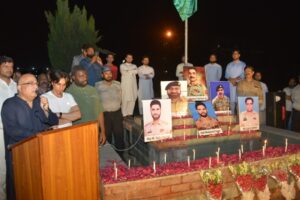 Earlier, IIUI Rector Dr. Masoom Yasin Zai and President Dr. Hathal homoud Alotaobi in their condolence messages, expressed deep grief and sorrow over shahadat of Corps Commander Quetta Lt. Gen. Sarfraz Ali and five other army officers and soldiers in an unfortunate helicopter accident in Lasbela.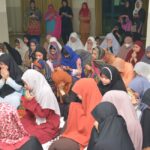 Meanwhile, IIUI shall organize dua for the departed souls of all six Pakistan Army officers and soldiers including Quetta Corps Commander Lt Gen Sarfraz Ali, , Brig Amjad Hanif, Brig Muhammad Khalid, Major Saeed Ahmed, Major M. Talha Manan and Naik Mudassar Fayyaz at Faisal Masjid at 5:50 pm on Wednesday August 3.